Shaheed Udham Singh Group of Institute's
Admissions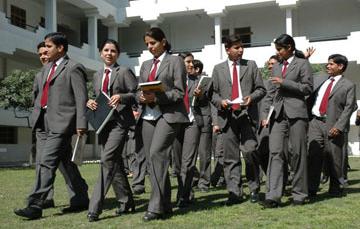 Why to Join SUS
Dear Prospective Applicant,
Competitiveness in the job market has made it essential for the students to equip themselves with the spirit & confidence needed to load & succeed in any field they choose. If you are looking for a class faculty dedicated to quality teaching & research, a dynamic, involved & highly diverse student body, SUS is the place for you.
Important Points
1. Modern setup conforming to the international standards. Congenial atmosphere for studies.
2. Result oriented teaching and individual attention to the students.
3. Focus on the overall development of the students, improvement of their communication skills.
4. The Parent-Teacher interaction Programme to monitor students all round progress.
5. Pre-Placement course to prepare the students for various jobs in the industry.
6. Regular feedback to the parents through class counselors about their wards progress.
7. The staff is available to listen to all your concern & put you at ease. It's a great opportunity to define your goals & communicate what you are all about. At SUS you'll get the chance to realize your ambitions & take advantage of incredible resources.